ABOUT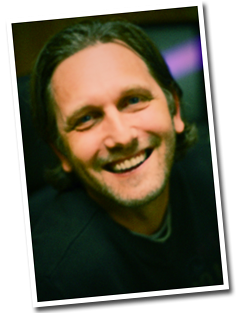 I've been designing and constructing web sites since 1998 and striving to make them dynamic and elegant yet functional and easy to navigate. As a web designer I've had the pleasure of working with a wide variety of clients from around the country and other parts of the globe......each project has been an adventure.
My passion is to create highly attractive sites that do both the client and their business justice - all of which are 100% custom in nature with no templates or "off-the-rail" themes. I'm thorough in my work methods and very detail orientated but this doesn't stand in the way of my highly creative nature, in fact, it enhances it.
Many of my other interests cross and weave into my design and creative processes, namely photography, fine art and music. This cross-pollination of ideas and creativeness aids me in my web designing and I hope this shows through my finished work. I've always been a freelance designer, as this I believe gives me the freedom to pull and stretch the bounderies of the web medium and thankfully, many of my clients over the years have allowed me to do this.
On the technical side - I work with Adobe Creative Suite as my software of choice with platforms of HTML, CSS, JQuery and bit of PHP and HTML5. For Content Management Systems and E-Commerce I like to work with Joomla, Wordpress and WebYep......each has their own place in the scheme of things.
I love all kinds of music, especially Chill, but my variety in taste is extremely large. I have a passion for chocolate, English biscuits, hot tea and several sports teams who all seem to have rich histories but very rarely win these days. I'm also an artist who has exhibited his work for many years in art galleries across the United States - take a peek
Education:
Chesterfield College of Art, Chesterfield, UK - Fine Art
Cypress College, Cypress California - Photography
Buxton College, Buxton, UK - General Education
Community Service
Sebago Lakes Chamber of Commerce - Board of Directors
Sebago Lakes Chamber of Commerce - Web and Internet Committee